When it comes to direct marketing, your outstanding print product is the key to turning people into customers. But how do they stand out in the first place? Flexography printing will likely provide you with a colorful solution that promotes the attractiveness and interest of customers to products and services.
So why should you choose Flexo printing for your marketing needs? We have 6 reasons to consider when planning your next campaign.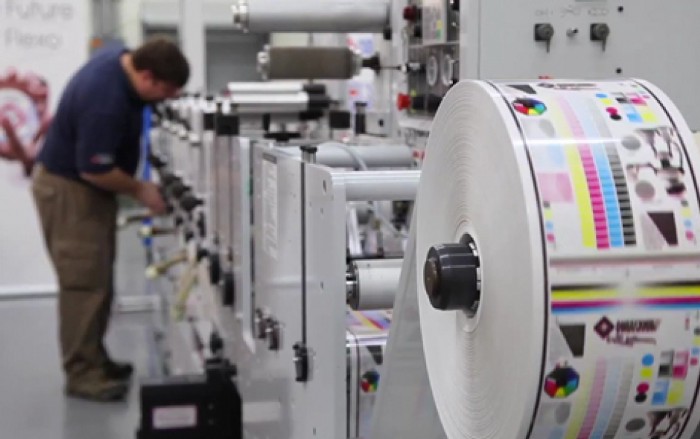 (Source: internet)
Quality
In any marketing effort, quality matters.  The materials you distribute will have a direct impact on your brand image and reputation. Flexographic printing is a popular method for printing large orders of custom labels at rapid speeds – but how does it actually word? Unlike digital label printing, flexographic printing transfers ink onto the material using flexible printing plates mounted on fast-rotating cylinders. Flexographic printing plates allow customization options that aren't possible with some other types of presses.
Colors
Colors are part of your brand. Flexo printing delivers high-quality color that lets you print in a variety of colors and accentuate when you need it. Full color labels can be achieved with 4 color process printing which refers to these ink colors: cyan, magenta, yellow and "key" (printing term for black). It's important to design your label artwork in CMYK colors – not RGB!
Consistency
Flexo printing is ideal for long runs. You won't have to worry about inconsistencies in printing mistakes when it's the option that you choose. It means that every individual you target will have the same great experience, booting your chances of converting them to customers.
Cost – effective
There's no doubt that marketing campaigns can quickly grow expensive. Direct marketing is an affordable option for many businesses, especially if you're targeting a specific regional area. Flexo printing makes the process even more cost effective for you, allowing you to expand your reach or invest in other areas.
Flexible materials
While some other methods are limited in terms of raw materials, the Flexography printing does this great. You'll still get a high-quality product, whether you're using metallic films, cellophane, and paper, … giving you more freedom when it comes to creating direct marketing materials that stand out from the crowd.
When planning and printing options, it's best to make a decision that balances cost effectiveness, quality, and flexibility when it comes to the intended use. There are certain advantages of Flexo printing that make this process suitable for a wide variety of commercial and consumer applications. Its capabilities are far superior in flexibility and technological advancement compared to other traditional methods.
Hirich Labels has a full range of technology and modern Flexo printers to meet all your printing needs. We're here to help you whenever you need it. Please contact us!
Refference: